NEWSLETTER NOVEMBER 2020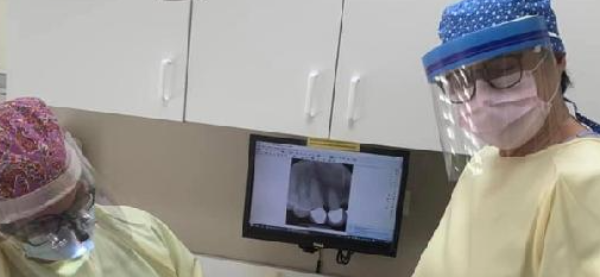 Your Safety continues to be top priority for the Maple Mews Dental Team!  
 
As the second wave is upon us, our commitment to the health and safety of our patients at Maple Mews Dental continues to be top priority! Our team is committed to prescreening and screening every patient each and every visit, our team is screened daily, our waiting room is closed and appointment times are staggered to adhere to social distancing. 
 
Wearing a mask to enter our office is mandatory. Upon entry to the office we ask that hands are sanitized, we take and record temperature and seat each patient directly to the treatment room. We have invested in JADE air purification systems confident that our team and patients will be kept safe and healthy with clean air. 
The Jade system doesn't just filter pollutants, germs and viruses.. it destroys them!
 
At Maple Mews Dental we have always practiced extensive Infection Control and Sterilization protocols which have been enhanced in recent months. For the protection of our team and you, our valued patients, our team wears PPE including gowns, masks and face shields for every dental procedure.
 
Our team at Maple Mews Dental will continue to follow strict safety protocols, ones that we hope make you feel safe every step of your dental visit. 
 
Keep Healthy & Safe ,
 
Maple Mews Dental Team 
Its's fun to trick or treat but cavities are no fun!  Check out our Halloween Blog!
 
 
2020 is flying by! If you have dental treatment to complete & would like an appointment in 2020 give us a call at 905-632-2442
Thank you for your kind words! Your google and facebook reviews are always appreciated! Thank you ! 
Maple Mews Dental
1235 Fairview St
Burlington
L7S 2K9
(905) 632-2442
Last Updated On
2020-12-05